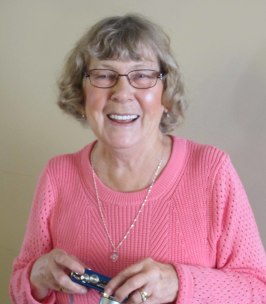 Sunday, February 10th, 1935
–
Thursday, February 27th, 2020
Lydia (Klassen) Retzlaff passed peacefully into her eternal home with Jesus at the age of 85 years on Thursday, February 27, 2020 at 4:45 PM at home surrounded by family.
Lydia was born February 10, 1935 in Coaldale, Alberta to Jacob and Aganeta Klassen, the sixth of their twelve children. On November 18, 1956, Lydia married Jacob Retzlaff and they were blessed with four children.Lydia was predeceased by her parents Jacob and Aganeta Klassen, brothers, Jake, Dave, Daniel, and Henry, sisters-in-law, Linda Klassen and Mary Klassen, and nephew James Harder.
Left to mourn her passing are her husband of 63 years, Jake, her son, Glenn (Charlene) Retzlaff and their children, Brent (Rue), Cameron (Chelsea), Steven, and Tyler; daughter, Chandra (Kelly Janzen) and their children, Travis, Vanessa, Marissa, and Derek; daughter, Lorena (Trevor Janzen) and their children, Leticia, Jonathan, Rebecca, and Benjamin; and daughter, Cindy (Marvin Grasmeyer) and their children, Kristin, Alianna, Elias, Naomi, Vivian, and Josiah. Lydia will be sadly missed by her sisters, Nettie (Willie Hildebrandt), Amelia (John Dyck), Heidi (John Retzlaff), Sara (Dave Derksen), and Katie (Dennis Harder), brother, Gerald (friend Ralyn) Klassen, and sister-in-laws, Elizabeth, Susan, and Hilda Klassen, and numerous nieces and nephews, and the extended Retzlaff family.
It was during Youth retreats that Lydia and Jake met and then they began to visit at Bible school. Their relationship blossomed resulting in marriage. Lydia thought she had married a farmer, but after one year on the farm in Rosemary, they made the decision to move to Calgary and both enrolled in Business College. Through the years, Lydia supported Jake with all the charitable organizations that he worked with; specifically with MCC Alberta, where she did a lot of the secretarial work. Later on when Jake set up his own accounting practice, she once again played an important role in working alongside him in whatever area he needed.
Lydia was baptized in the Coaldale Conference Church on June 6, 1954. She spent two winter terms at the Mennonite Bible Institute in Didsbury. Church life was very important to Lydia. She volunteered in her youth and continued throughout her life. She was involved in various capacities with Sunday School, Religious Education at the public school, DVBS, and Girls Club. She was very involved with a refugee family that was sponsored by the Foothills Mennonite Church. Also, Lydia volunteered for many years at the MCC Thrift Store. She enjoyed working together with other ladies from the church.
Lydia lived a rich and fulfilling life. Her greatest passion was spending time with her children and grandchildren. She also loved gardening, outdoors, camping, hosting, and singing. Lydia blessed many with her kind and caring personality.
After a brief struggle with cancer, we are grateful that Lydia was able to go to be with her Lord and Saviour. Relatives and friends are invited to a visitation at Choice Memorial (105-4715 13th Street NE) on Thursday, March 5, 2020 from 7:00 pm – 8:30 pm. Graveside Service will be held at Queen's Park Cemetery (3219-4th Street NW) on Friday, March 6, 2020 at 11:30 am. A Celebration of Lydia's life will follow at Foothills Mennonite Church (2115 Urbana Road NW) on Friday, March 6, 2020 at 2:00 pm. In lieu of flowers, please consider a donation to MCC Alberta, 2946 – 32 Street NE, Calgary, Alberta T1Y 6J7. T